CONTACT/PAYMENTS: AMERIKITTIES CATTERY....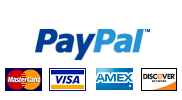 Amerikitties.policy regarding deposits and reservations of kittens:
Lou Ankeney
Colorado Springs, Colorado
Contact us via phone: (719) 598-7668 or (719) 964-2221
Contact us via email: persians@amerikitties.com


We accept CASH or PAYPAL to pay for or reserve a kitten. PayPal is safe, secure and private. They do charge a nominal fee to use their services which you can just add in to your payment right when you make it. Using PayPal enables you to use most credit cards. The fact that your deposit is immediate means you won't lose the kitten of your choice. PayPal also serves as a clear record of the payment you have made. It is very easy to use. Just click on the "buy now" button shown below and it will tell you exactly what to do.

We require a non-refundable deposit to reserve a kitten. The balance, including the shipping fee ( see shipping information ), must be paid in full before the departure of the kitten.

Once a deposit has been made on a kitten, we will email your health contract/receipt for you to sign and scan back. It will have all pertinent information on your particular kitten. We consider that adoption as "pending" until the kitten is old enough to leave and the transaction for it's adoption is complete.

If you are interested in a kitten, please tell us a bit about yourself on the "contact" form below. Where are you located? We would like to know if everyone in the household is "on board" to adopt a kitten. Do you have children, other pets? Do you own/rent? Have you ever regularly groomed a Persian? Are you familiar with the three kinds of Persians? Thank you.




---
persians@amerikitties.com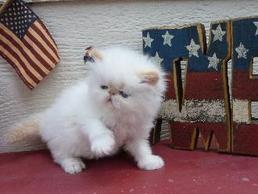 Cream-point Himalayan from a past litter
---